| Sales Associate Rosen Realty, Inc.
Rosen Realty, Inc.
80 Temple Street
P.O. Box 128
Whitman, MA 02382
Email Phone: (781) 447-1111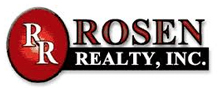 About Bud
Rosen Realty welcomes Bud Scriven to our Team. Bud grew up in Whitman, and now resides with his wife and their four legged children in Kingston! He is an avid bicyclist and has many entertaining experiences from working at Walt Disney World, bike riding from California to Florida and cycling from Melbourne to Sydney Australia. His high energy and easy smile will make the process of looking or listing a home a pleasurable experience. Bud is knowledgeable about the south shore and is eager to begin his new career at Rosen Realty.