| Sales Associate Rosen Realty, Inc.
Rosen Realty, Inc.
80 Temple Street
P.O. Box 128
Whitman, MA 02382
Email Phone: (781) 447-1111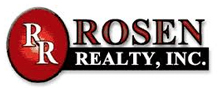 About Lew
Lew's been involved in a variety of successful business ventures on the South Shore over the past 20 years. Also, his personal activities include membership in the Whitman Knights of Columbus, Whitman Boy Scout Troop 22 Counselor, Coach of Whitman Youth Soccer and Braintree Challenger Baseball for Handicapped Children and more. His professional and personal networks have built every venture he's joined into success.
Dedication, Innovation, Patience and Loyalty are aspects of the reputation he's built along the way. Now, with Rosen Realty and Lew, You can have a partnership with more than a quarter century of winning in a very tough market. Put that Powerhouse to work for you. If you're a Landlord, Home Buyer or Home Seller, You'll be pleasantly surprised at the energy and focus directed on YOU and Your Goals. Call Lew for a free opinion of value on your property or free consultation on your search for new property.